You can still use your Netgem TV device, however you will not have access to some of the benefits available, from pairing your device.
Benefits of pairing your Netgem TV Device and Mobile App:
Browse through TV Channels and access your TV Guide, on your Mobile Phone
Access to the "Search-and-Cast" function (top-right corner). This allows you to send and watch a selected programme, from your Netgem TV App on your TV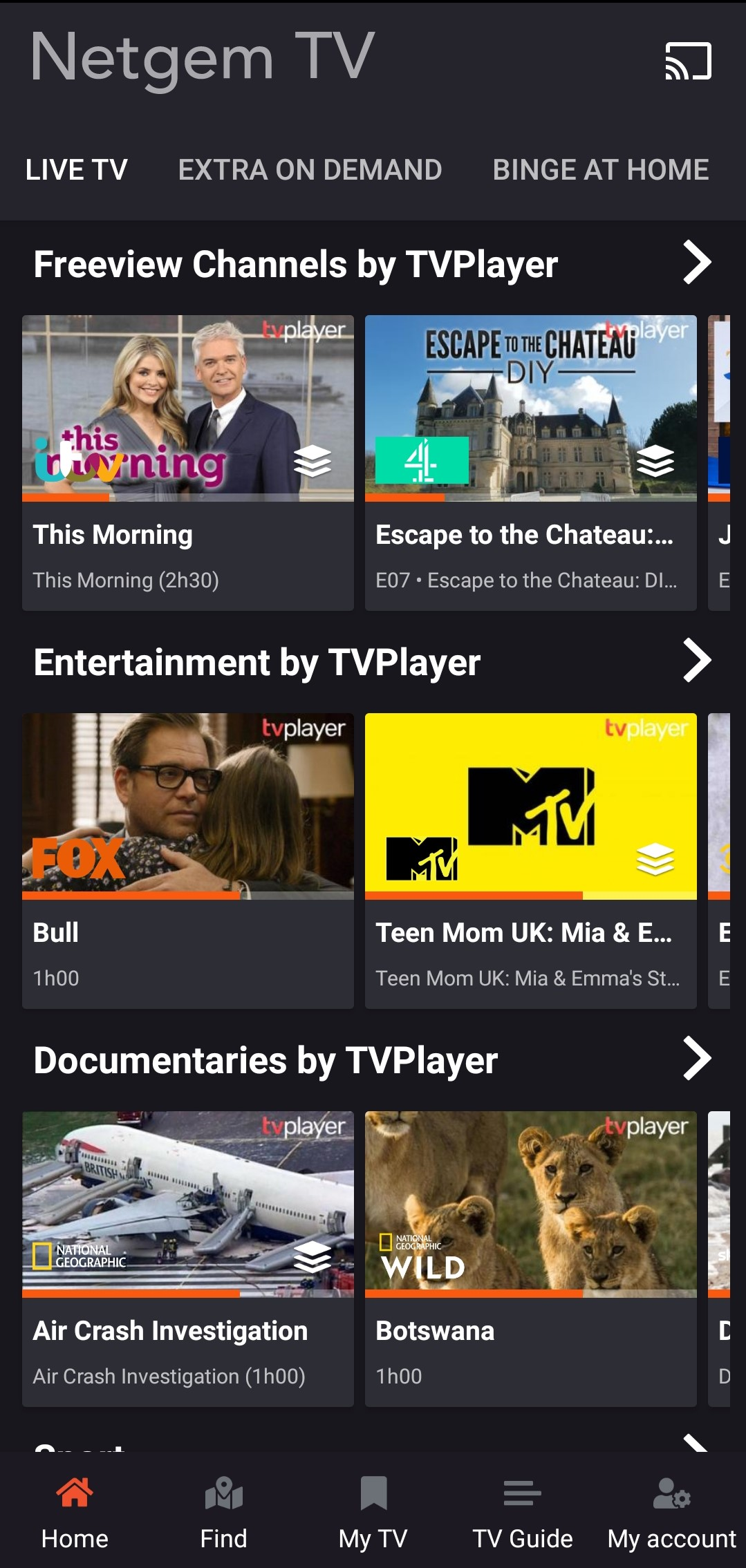 Access to a Virtual Remote Control via "Search-and-Cast"
Ability to support you when you contact us:

Access to FAQs

Access to Live Chat
Navigating to FAQs and/or Live Chat, on your Mobile App
Launch your Netgem TV Mobile App

On the bottom-right corner, press "My account"
3. Under the "Help" section, press "Support"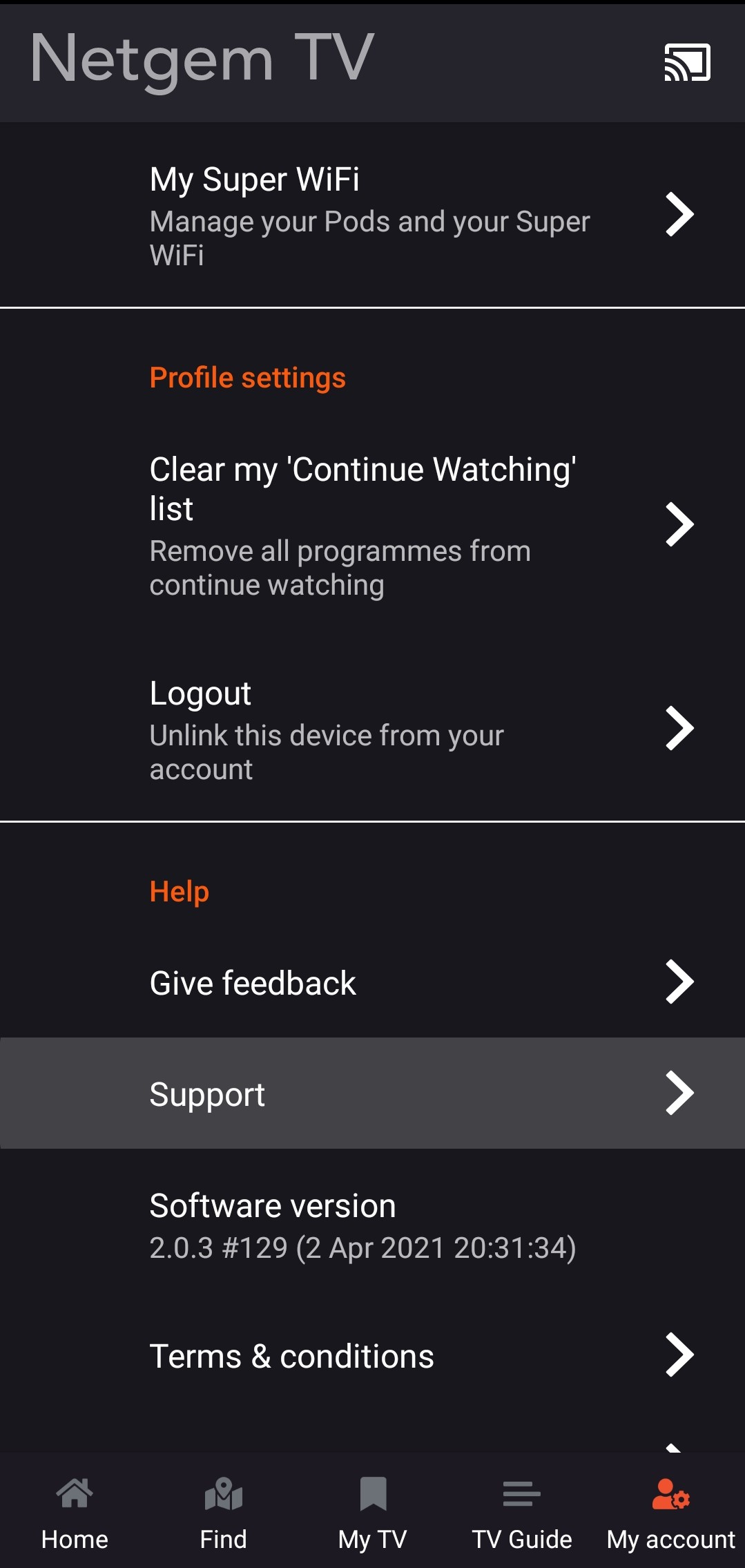 4. You will now see our support page, where you can access the FAQs and Live Chat Widget (bottom right corner)