Yes, many television programmes are subtitled, but is dependant on the channel or broadcaster. For more information, please read the Freeview Support page.
You can enable subtitles by following the steps below:
Navigate to the 'Settings' avenue on your Netgem TV device
Under 'Personalisation', select 'Accessibility'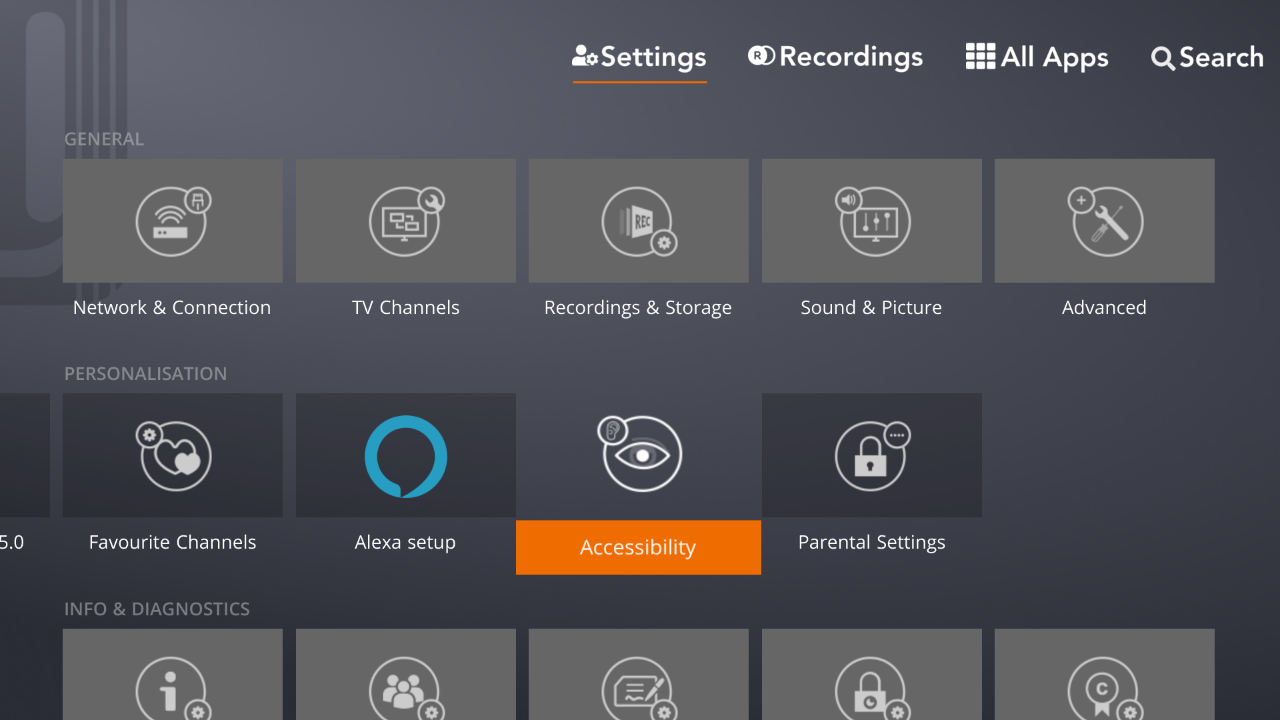 3. Select 'Subtitles'
4. Choose the language you would like the subtitles to appear in
You can also enable subtitles by playing the programme and selecting the 'Settings' icon on the programme panel displayed at the bottom of the screen. Use the right key on the remote to select the language subtitle you want.