To restore your device to its default settings, please use the following steps:

Navigate to the 'Settings' avenue on your Netgem TV device

Under 'General', select '

Advanced'
3. Enter your PIN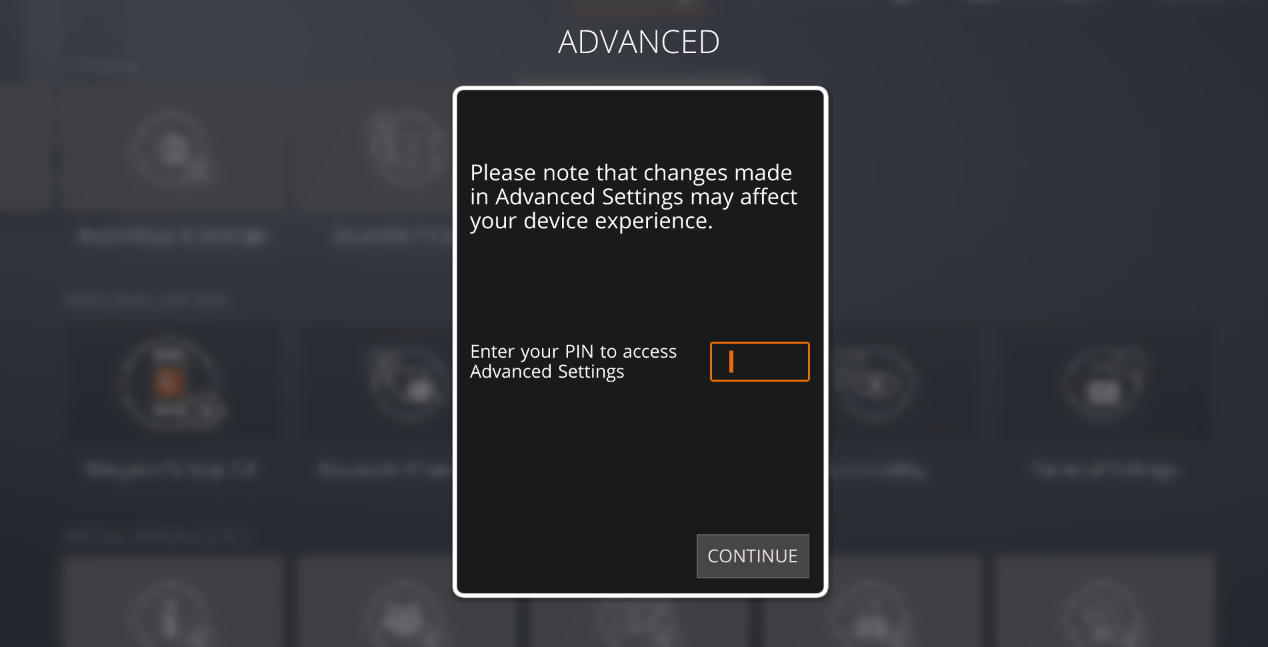 4. Select 'Reset settings'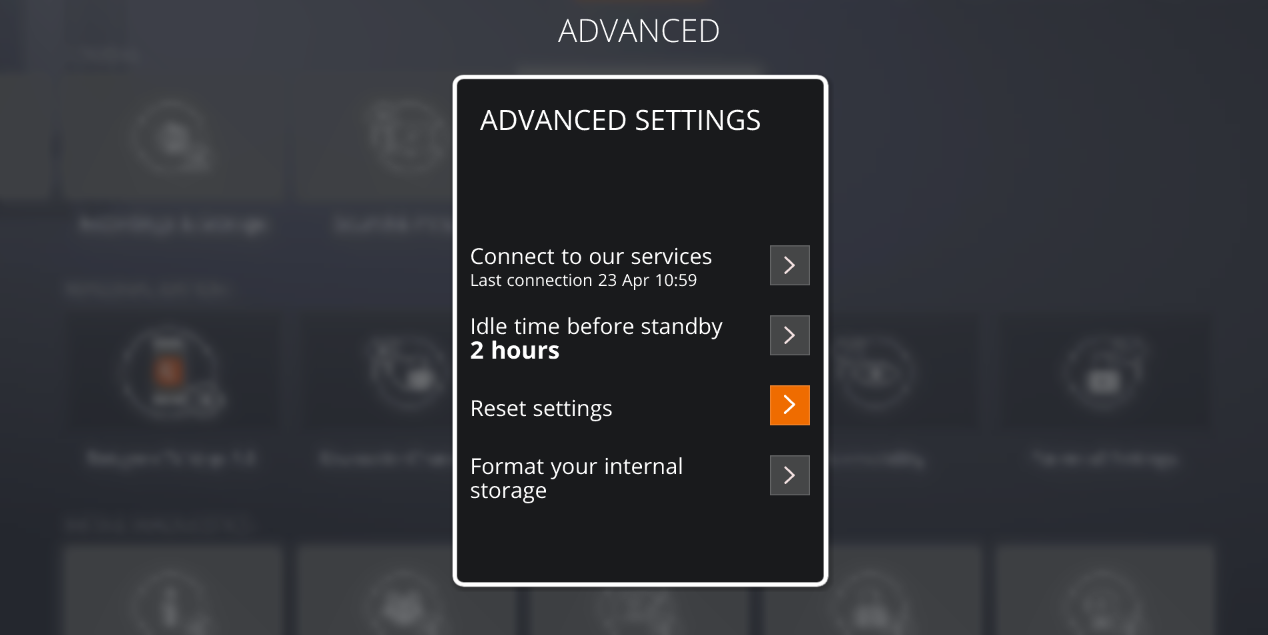 Alternatively, you can hold the power button, on your device, until the screen goes black or press the button on the side 5 times, in quick succession. This will initiate the setup process.
Note: You will lose all your custom settings, reminders and credentials of 'On Demand' apps after this process. You may re-enter them when the setup is complete