To restore your device to its default settings, please use the following steps:

Navigate to the 'Settings' avenue on your Netgem TV device

Under 'General', select '

Advanced'
3. Enter your PIN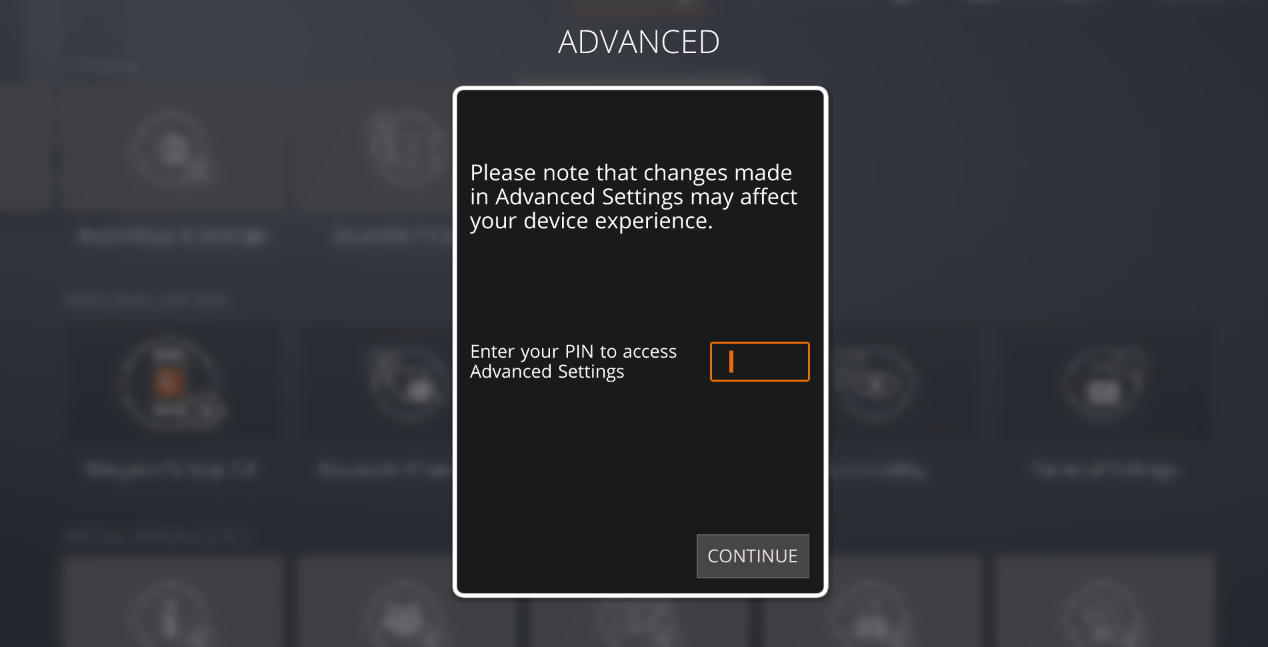 4. Select 'Reset settings'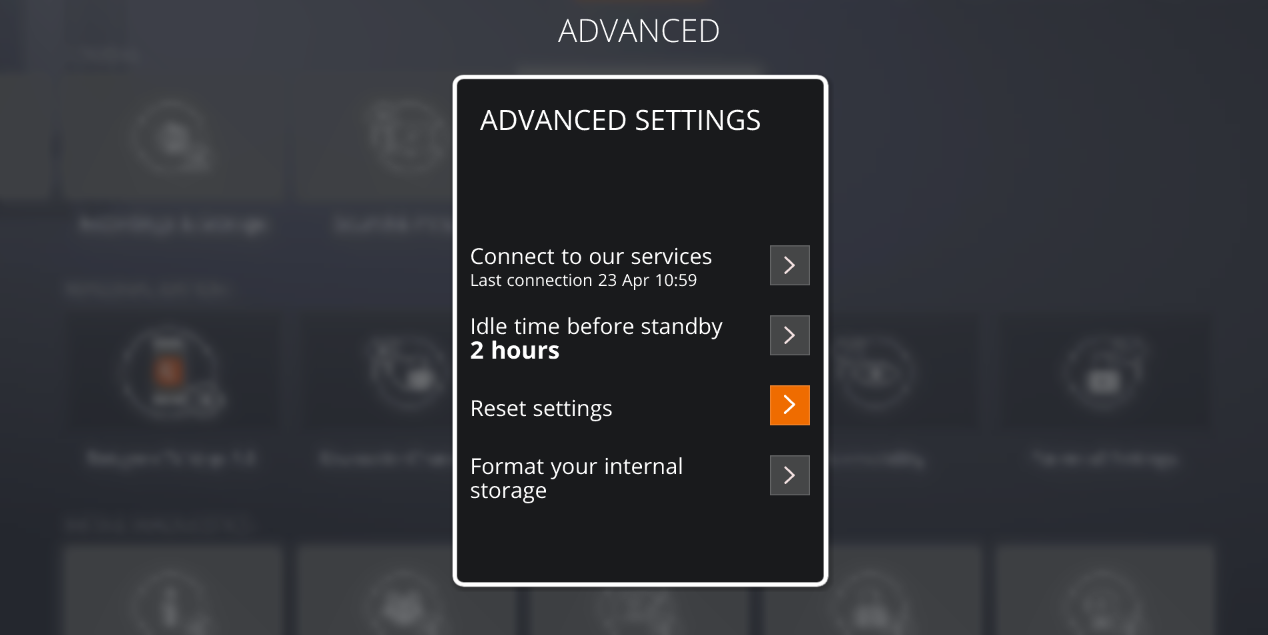 Alternatively, you may press the button, on the side of your device, 5 times in quick succession. This will reset your device and take you through the setup process once again.
For more information on how to reset your device, please click here.
Please Note: You will lose all your custom settings, reminders, credentials of 'On Demand' apps and recordings after reset. You may re-enter your credentials for apps, when the setup is complete, but everything else will be lost.