To receive newly added or changed Freeview channels, simply re-scan for channels on your device. Please make sure that you have your aerial connected to your device, before re-scanning for channels.
You can re-scan for channels by:
Navigating to the 'Settings' avenue of your Netgem TV device

Under 'General', select 'TV Channels'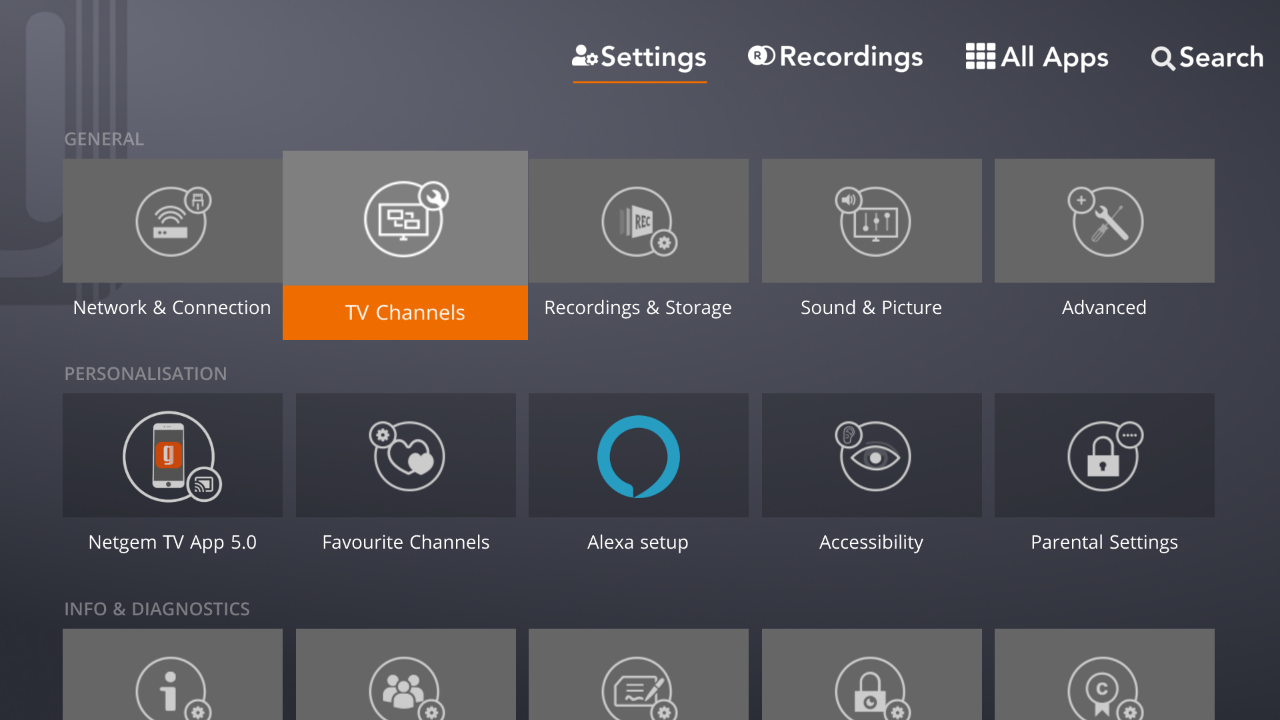 3. Select 'Re-scan' to update your channel list.

You can check which channels are available in your area by clicking here